Jai Jai Shanideva Jai Jai Siddhivinayaka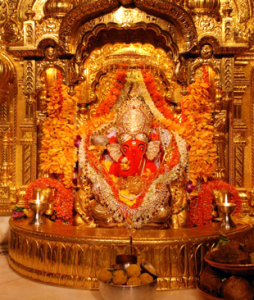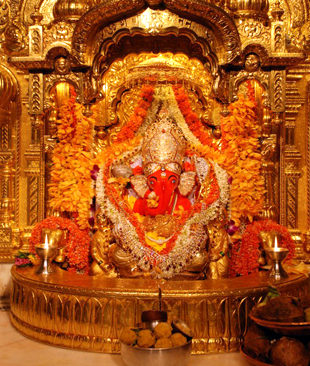 The Shree Siddhivinayak Ganapati Mandir is a Hindu temple dedicated to Lord ShriGanesh. It is located in Prabhadevi, Mumbai, Maharashtra.It was originally built by Laxman Vithu and Deubai Patil on November 19, 1801.It is one of the richest temples in Mumbai.
The temple has a small mandap with the shrine for Siddhi Vinayak ("Ganesha who grants your wish"). The wooden doors to the sanctum are carved with images of theAshtavinayak (the eight manifestations of Ganesha in Maharashtra). The inner roof of the sanctum is plated with gold, and the central statue is of Ganesha. In the periphery, there is a Hanuman temple as well.